02-14-2022
ConEd Bills Skyrocketing Again, Customers Left Blindsided
Homeowners in New York are frustrated and enraged. They're asking themselves – why is my ConEd bill so high? Their Con Edison bill for January is much higher than usual — in some cases triple what they have historically paid for electricity in January. ConEd claims that this is mainly due to an increase in energy supply costs. So while New Yorkers fume over sky-high electric and natural gas bills, ConEd's only response is: don't blame us.
Another factor is the higher energy use in the frigid month of January. But do you really want to have to think about bills when you turn the heat on in the dead of winter? Of course not! If you want to free yourself from unreliable utility costs and gain energy independence, solar energy is your solution.
Response from Con Edison
ConEd warned their customers that their bills "may be higher than usual this month."The company claimed that it buys power on the wholesale market and then delivers it at the same price, "without a profit."
According to Bloomberg Wealth, Governor Kathy Hochul isn't entirely convinced. She's calling on ConEd to review its billing practices, which in some cases, made January bills 25% more expensive than the previous year. Hochul also points out that the surge is yet another economic burden to low-income families. "The extreme utility-bill increases we are seeing across the state comes at a time when New Yorkers are already struggling financially," Hochul said in a statement Friday.
Solar Incentives in New York City
Starting with a $0 down payment you'll start saving from day 1 with Venture Solar. On top of that, you may be eligible for some local incentives.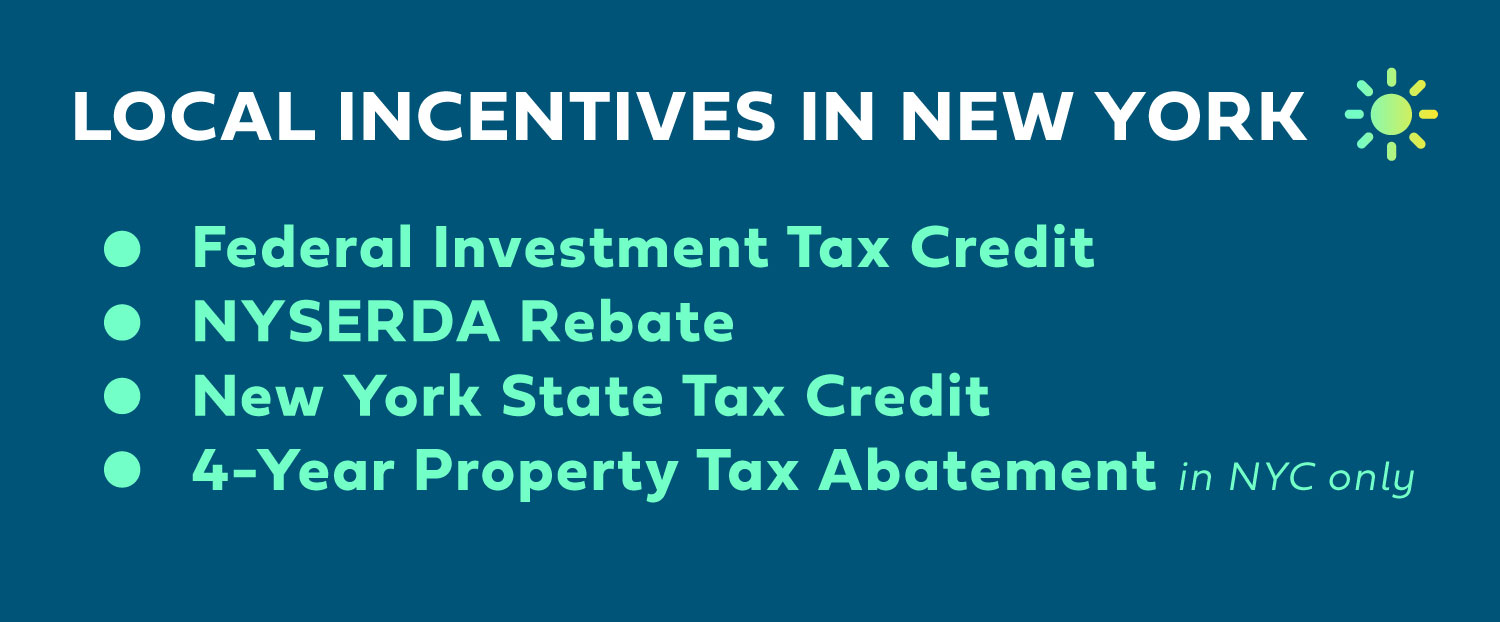 Your New York Solar Experts
Ready to start saving? As a licensed solar installer in New York, Venture Solar will work with you to design your system and submit your application to Con Edison. Book your free consultation with one of our solar experts today, in order to find out, down to the dollar, how much money you stand to save with solar.